"The staff is always extremely welcoming and friendly. I appreciate the detailed follow up they provide and I can tell they truly care about my pets."
Lisa C.-
Missouri City, TX

"Excellent staff, excellent service! Thank you!"
Robbieh
Missouri City
"Great service, fast and personnel all have great attitudes. Will be a customer for a long time to come."
Jenniferc
Missouri City
"All of the staff are very friendly and caring. Also, the facility is very clean and inviting."
Robinm
Rosharon
"Kody's visit was very nerve racking this time as Kody was very sick. I was very concerned about his wellbeing.
Dr. Smith and his assistant worked very hard to get Kody feeling better, and with the treatment that he was given, Kody begin getting better. The office did a follow-up phone call to make sure he was getting better.
Thank you Dr. Smith and staff!!"
Karenl
Missouri City
"As always you were thoughtful and professional. I trust Sienna unquestionably with my petsand their needs. Thanks for all the great work you do."
Martins
Missouri City
​
"The best care ever!
I always feel my pet is in good hands, and will be well taken care of!
thanks, SPAH!"
anonymous
"Fabulous as always! Great customer service from the wonderful ladies at front desk. Practice Manager is wonderful, too!"

Melindab
Missouri City


"Dr. Smith and his staff continuously provide caring, competent, professional support to all of our four-legged family members. We wouldn't go anywhere else! Highly Recommend."

Donnay
Missouri City


"We love SPAH and trust our pets with them. The day boarding has been a lifesaver. I cannot imagine going anywhere else for my pets' needs."

Courtneym
Missouri City


"Great staff and friendly. Love hospital being in Sienna"

Tonyg
Missouri City


"Doctor was very helpful and answered all my questions. The assistant and staff were also professional and courteous during my visit. I would recommend this animal hospital to anyone."

Michelleb
Missouri City
"Everyone at SPAH he been absolutely wonderful to us and our fur baby."

Kated
Missouri City


"I loved Sienna Plantation. The staff was friendly and Dr. Rivera was caring and excellent. However, due to the rain and flooding, I decided to take my dog who needed surgery to a local clinic. I would in the future use Sienna Plantation again."

Carmelat
Angleton


"Outstanding service provided. They care about your pets overall health."

Robertl
Missouri City
"Everyone is always very courteous and kind here! The staff truly does love and care about animals and it shows. I love the fact that the office staff bring their dogs to work with them"

Sherriw
Missouri City


"Excellent customer service and vet care!"

Erice
Missouri City


"Excellent! Everyone was so nice, and cared about my pet. I loved seeing the staff "light up" every time they saw a pet. They were very knowledgeable about my pet's condition and treatment options. The prices are affordable and worth it. It was a heartwarming experience."

Sharondam
Missouri City


"Was very impressed with how everything was handled. Visiting in the area and needed our dog to be seen. Would recommend them."

lindam
"Great place! Very friendly, caring and qualified staff!"
Time
Missouri City
"I had a great first time experience. I called and got an appointment immediately and the staff was
extremely friendly and knowledgeable."
Anonymous
"We always receive excellent care but I just feel pricing is a bit high. Otherwise we have had no issues with Sienna Plantation Animal Hospital."
Kerryw
Missouri City
"Very professional and so much compassion for their patients! My dog was actually calm at their office... A first!"

Caitilyng
Missouri City
"My pet was seen in a timely and professional manner. Dr. Smith and his staff were very helpful and pleasant as usual."

Janisg
Missouri City
"My experience with SPAH has always been a positive one. The employees know by baby my name and show compassion for him! Dr. Rivera performed surgery for a torn ACL and our puppy is no longer in pain! We are extremely happy with all the doctors and employees:) This is a 5 star Vet clinic I would highly recommend!"

Cynthiam
Missouri City
"Very friendly helpful staff! Stay on schedule so you are in and out!"

Sarahb


"Great customer service!!"

Kellyk
Missouri City
"The veterinarians have provided loving and excellent care for our dogs for several years. The rest of the staff is also very friendly and caring. It is comforting to know we have such wonderful people to take care of our dogs."

Nanb
Missouri City


"Very friendly group, helpful and show how they love their job."

Melissad
Missouri City
"Everyone is very friendly and willing to answer questions."

Betht
Missouri City


"It was the first time I took my dog to the hospital. Dr. Zachary and staff are very pleasant and provided an excellent care to my dog."

Michikoc
Missouri City
"Great job with my scary Pattie. She's a rescue and has a really hard time being out around others. The person helping was so patient and gentle with her. Sorry I missed your name but great job with my baby! And thanks SPAH for working my Pattie in as a walk-in. I only had to wait about 10-15 minutes. Great service all around."

Tanyad
"We are always pleased with the care our pets receive at Sienna Plantation Animal Hospital! The staff and doctors are consistently very attentive to our animals needs!"

Charlotteh
Missouri City
"Great group of caregivers, which helps when entrusting them with my bestie!"

Stephenb
Missouri City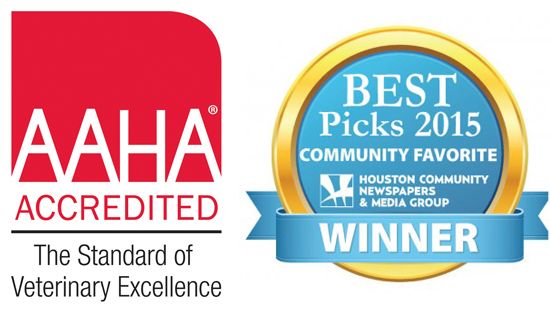 Download Our PetDesk App